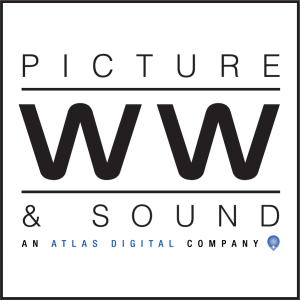 Wild Woods was founded by Derek Luff in 1988 and expanded in 1994 with long time partner Richard Gelles to the iconic Centrum building on Cahuenga West across from Universal Studios in Los Angeles, California.
Wild Woods was known as a industry leading sound house with multiple Prime Time Emmy and Academy Award recognition for documentary and high end unscripted content over the years.
In 2016, Wild Woods merged with Atlas Digital to bring picture finishing, advanced mastering and QC services in-house to complete the vision of offering clients a boutique personalized client experience with full service enterprise level post production services for Unscripted Feature Documentary, Indie Film and Short Form Digital content.
With over 18,000 sq ft and more than 75 employees Wild Woods Picture & Sound provides a full suite of first run content post services along with Re-Mastering, Audio Description, Foreign Dubbing and respected as a world leader in sound separation with it's "Xtraction" technology through our XTracks storefront under the Wild Woods Umbrella.
DL Music is the sister company of Wild Woods also founded by Derek Luff, a Berklee College of Music alum who also partnered with Richard Gelles in the early 90's to build and provide background instrumental, indie artist and popular song catalogs available for licensing along with custom music services supported by a global network of publishing partners, composers and music content providers.
The combination of Atlas Digitals' far reaching production space, equipment rental and staffing options combined with Wild Woods Picture and Sound finishing, XTracks versioning and re-purposing services and DL Music Publishing and Creative music services all together provide a very unique one-stop industry solution for global media production companies, creators and streamers.